All the teams, referees, commissioners and stream commentators are in Brno and Blansko ready for another busy day of the Junior European Championship, which will decide the semi-final pairs and the groups that will play from 5th-8th and 9th-12th place.
The last matches of both groups will be played on Thursday at the Dragons and Hippos stadiums in Brno and at the Olimpia Blansko field.
The full programme will start at 11:00 a.m. at the YD Baseball Arena, where Great Britain and the Netherlands will face off. The defending champions succumbed to Spain in a dramatic game in the set inning and will be looking to right the ship and get their fourth win. Britain, as the qualifying team, have a record of two wins and two defeats so far, which is certainly an achievement.
An important match awaits at the same stadium at 15:00. France against Spain. Spain has four wins, France three, and if successful can think about reaching the semi-finals.
The evening time is again reserved for the home Czech national team from 19:00. The latter is 100 percent so far and certainly wants to succeed in the duel with Germany. It lost to Italy in a dramatic duel in Ostrava on Tuesday. Even a 10-point defeat will be enough for the Czech Republic to advance to the semi-finals.
In the second Brno venue, U Hrocha, the match between Ireland and Israel will be played from 12:00. Ireland have not won any matches so far and have the worst score of all teams with 4:52. Israel has won once, against Belgium.
Belgium will face Italy in the same stadium at 16:00, who will be battling Germany from afar to reach the semi-finals. Belgium have enjoyed one success in the tournament so far, beating Ireland. Italy lost to the Czech Republic but narrowly beat Germany.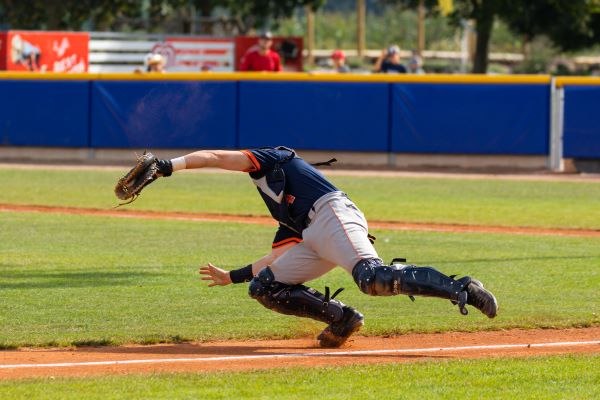 The match between the winless teams, Lithuania and Austria, will be played at the local Strawberry Field in Blansko from 17:00.
All matches will again be streamed and commentated, all of which can be found on WBSCEurope's YouTube channel. The Czech matches will also be broadcast on ČTSport Plus with commentary by Martin Kozák and national team player Martin Cervinka.
Don't forget to check out the beautiful photos by Lenka Brožová, Pavel Chorobik and Petra Voet here